Redux Professional Hearing Instrument Dryer​
UPGRADE TO THE NEW AND IMPROVED REDUX PRO
*When you exchange your current machine.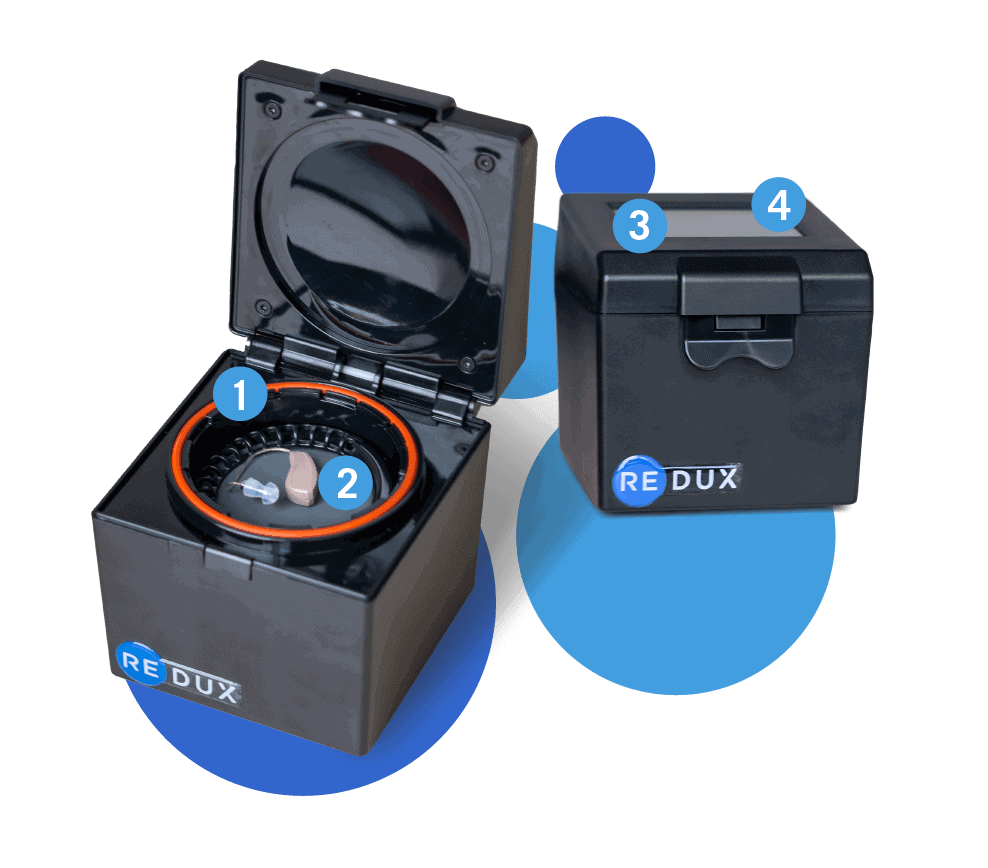 Vacuum chamber reduces air pressure, lowering evaporation point.
Once air pressure in chamber is lowered, this pad evenly distributes safe levels of heat.
Touch screen allows three drying options based on type of hearing instrument and time available.
Internal humidity sensor reports real-time measure of moisture removed.
Complete the order form below and agree to the Terms and Conditions. An order confirmation email will be send once processed.
STEP 2: RECEIVE THE NEW REDUX PRO
Expect your new machine to arrive within 7-10 days. You will also receive usage instructions, merchandising and a new power supply.
STEP 3: RETURN YOUR ORIGINAL UNIT.
You will have 10 days to return your older model and power supply. Your Redux Pro will ship inside the box you will use for your return. Instructions, packing materials, and a prepaid label will be included.